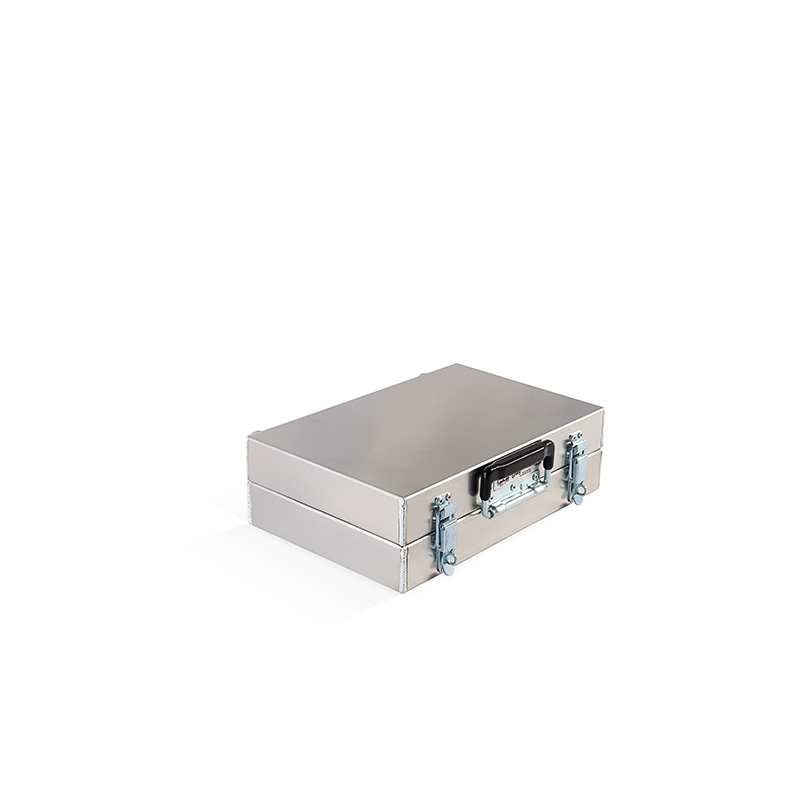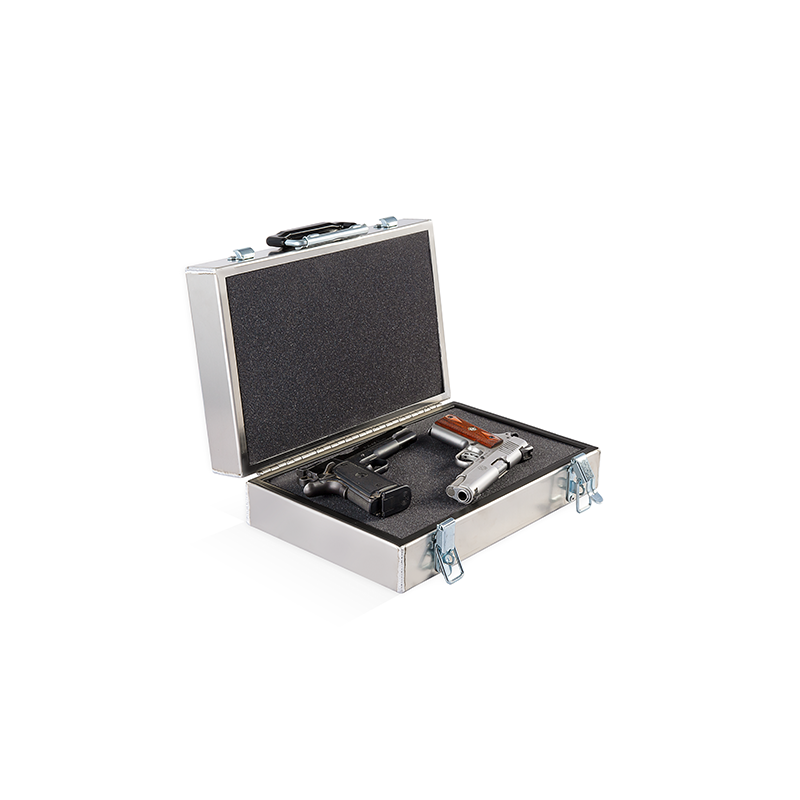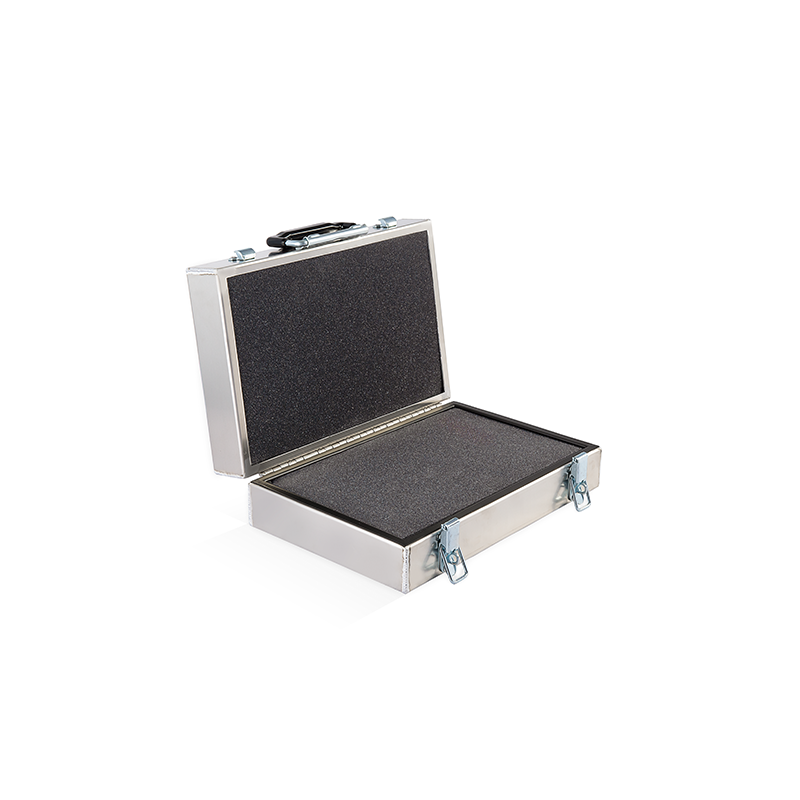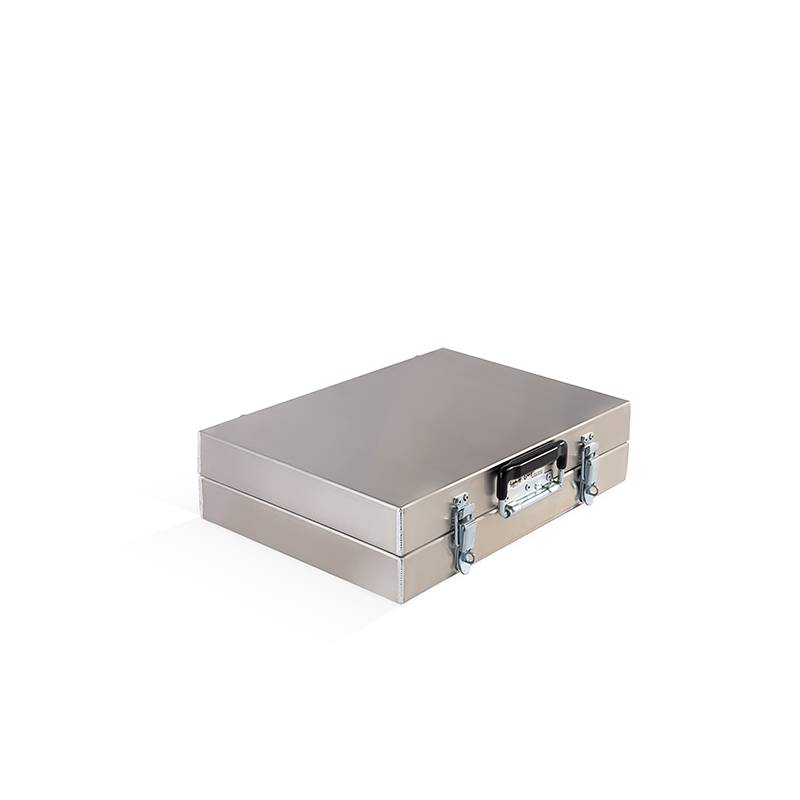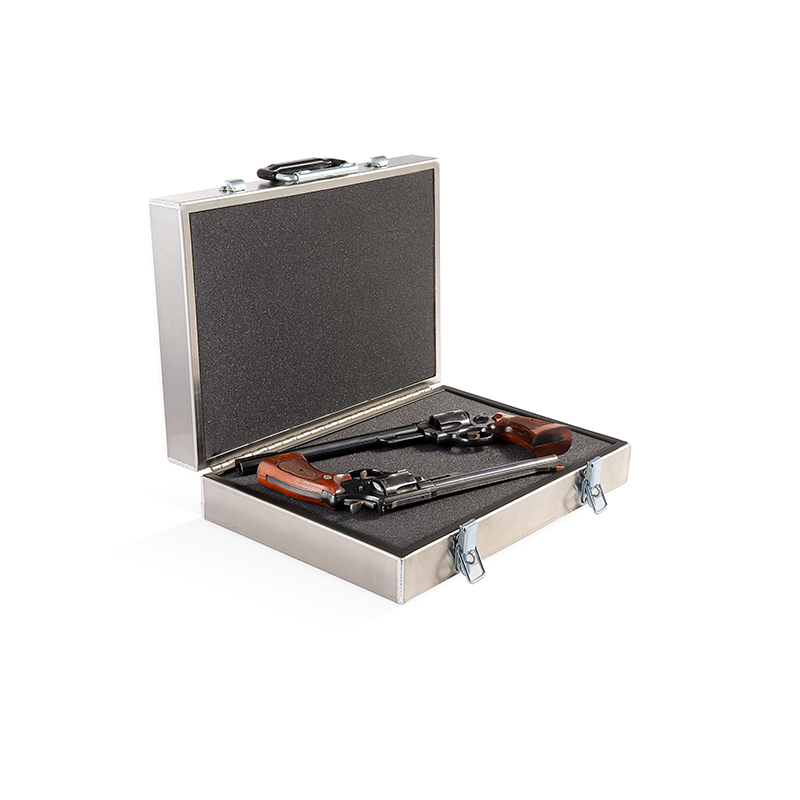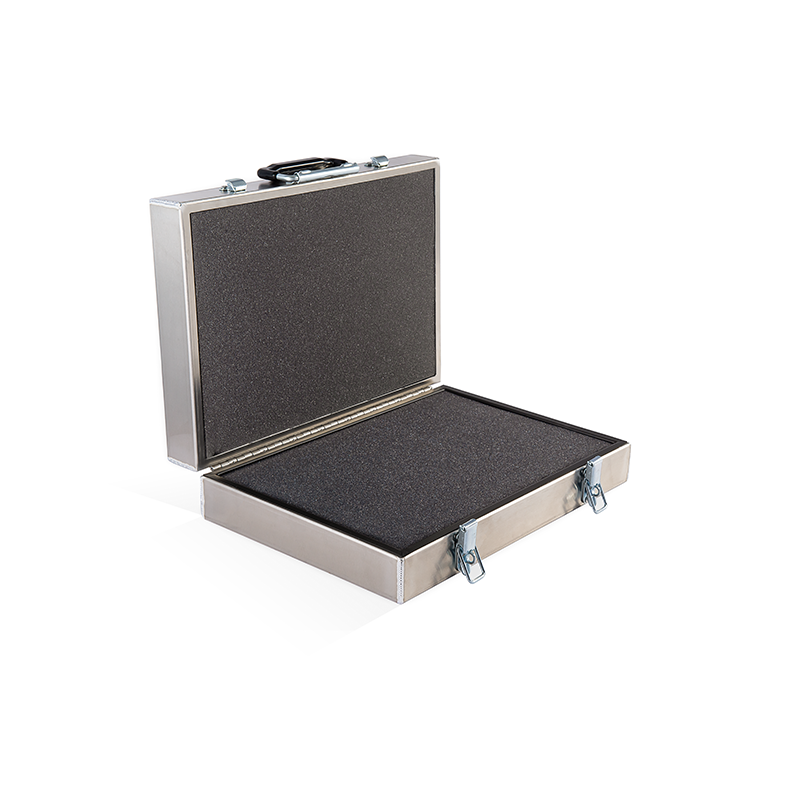 Our double pistol cases are locally made in Cusick, WA. Each one is engineered for convenience and portability with all the security of a gun safe. Our secure moldable foam insulation will keep your handguns separate and stable during transport, while military-grade hardware and .080 marine-type aluminum construction provide uncompromised safety. So whether you're storing your guns at home or taking them to the range, you get the peace of mind knowing your guns are always safe and secure.
Specifications
Size in inches: 15x10x4.5
Weight in lbs: 6
Holds 2-4 pistols depending on size
Multiple layers of 1 inch uncut moldable foam
.080 thick marine-type aluminum
Heliarc welds for strength and security
Closed rivets
Aluminum milled feet for added stability
Full-length staked hinge every 4" for security
Lifetime warranty
SKU: GC1510
Choose a color powder coating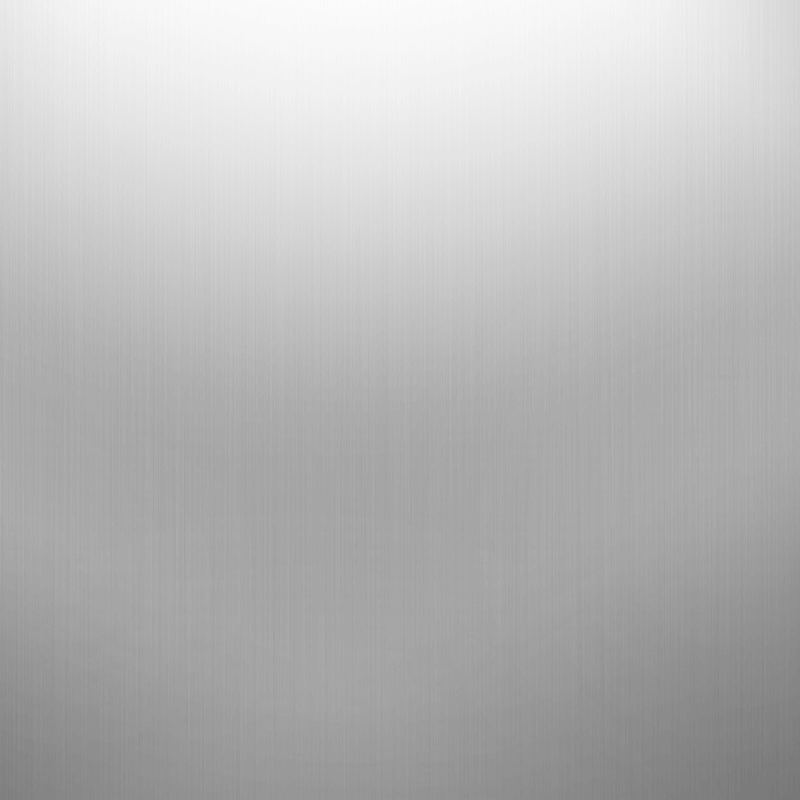 Selected color
Aluminum
+ $0
Color Powder Coating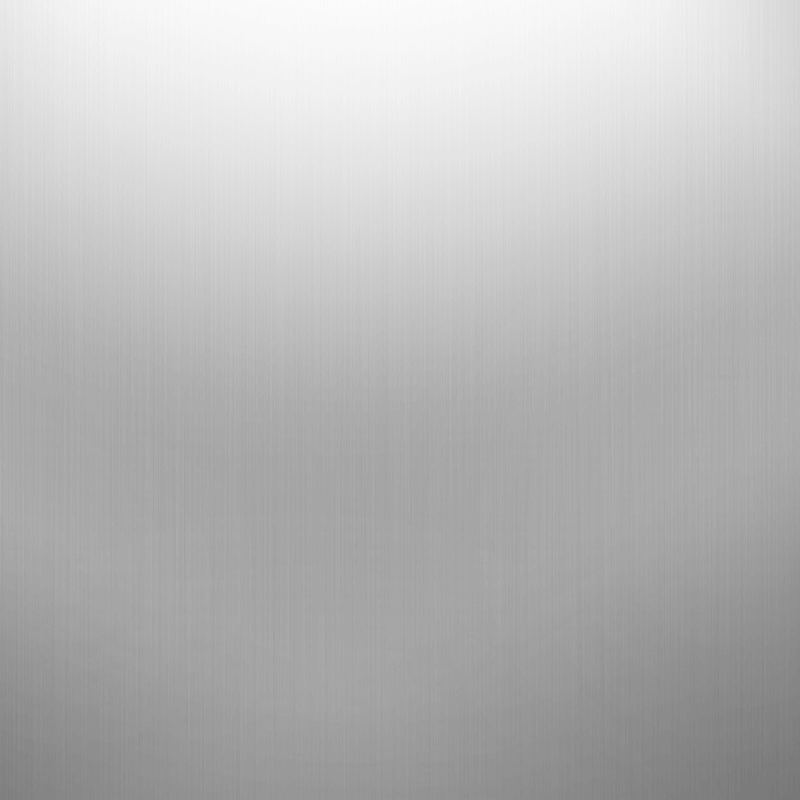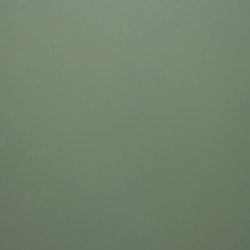 Add easy transport wheels (added in pairs)
Rifle Cases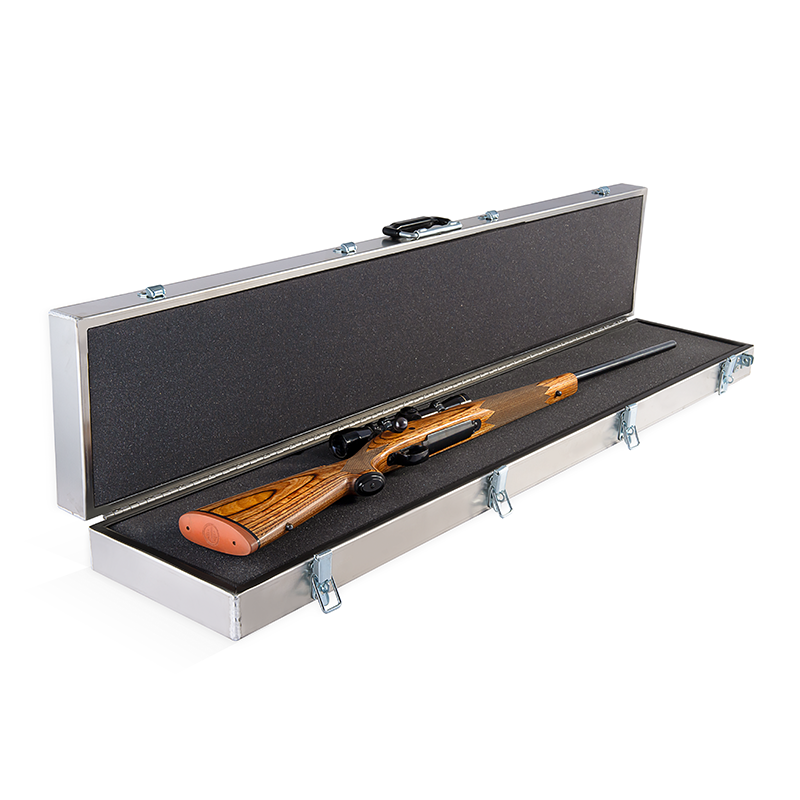 Our rifle cases are handcrafted from .080 marine-type aluminum, making them easy to pack for hunters and sport shooters. Keep your guns and accessories safe in your home or in any rugged environment.
Shotgun Cases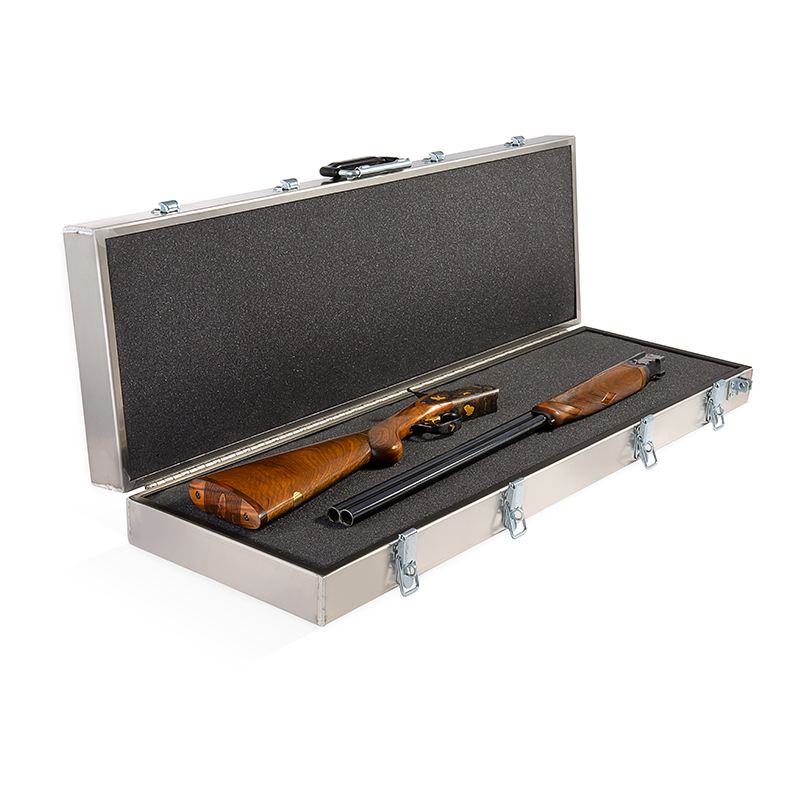 Our shotgun cases are handcrafted locally in Cusick, WA. Each one is designed specifically with breakdown shotguns in mind, packing big protection into the convenience of a smaller sized case.